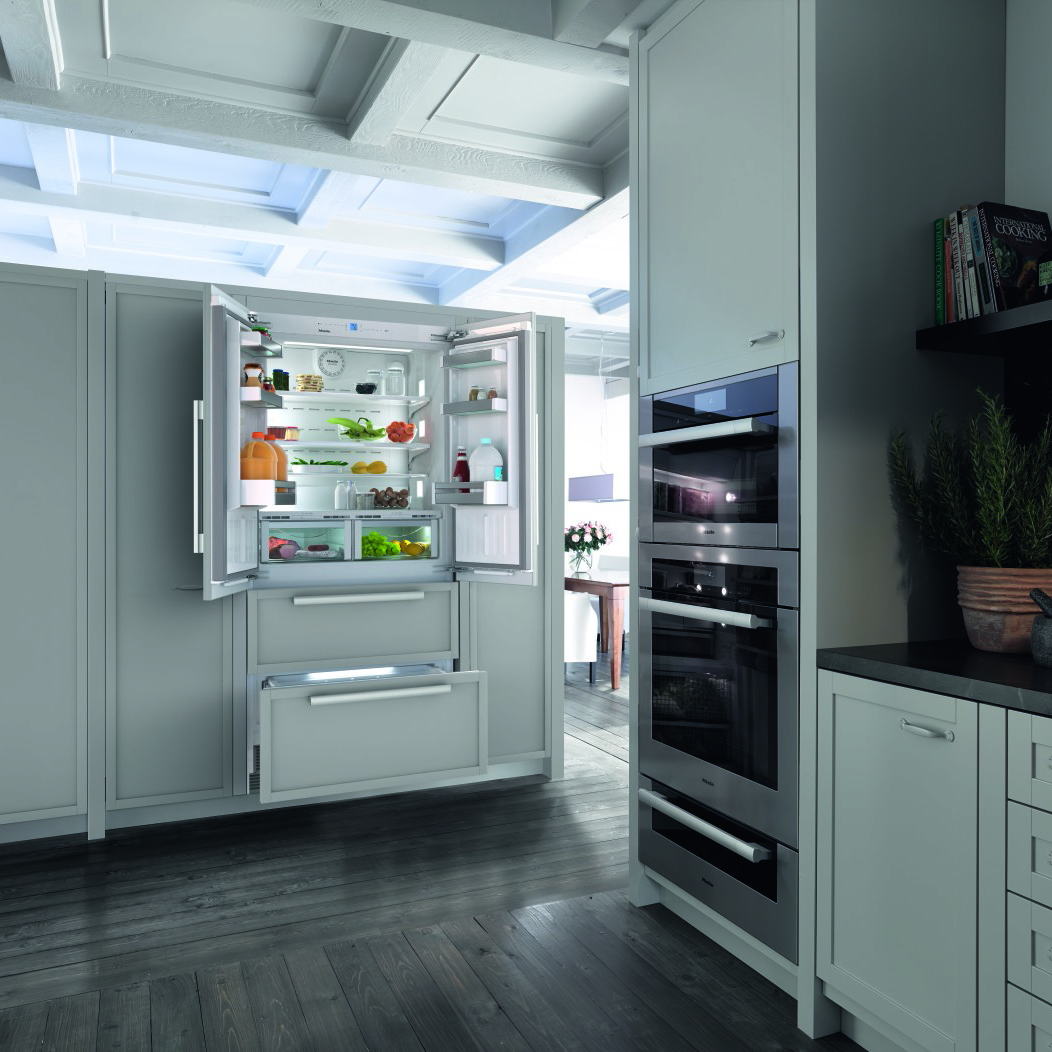 Miele Refrigerator
Miele's unique French Door refrigerator and freezer combine high-end design, impressive innovations, and unrivaled convenience. All these are designed meet your exact requirements for everyday food storage.
Miele Range & Ovens
Our built-in ovens come in a range of sizes for a perfect fit and results that are simply delicious. This is true no matter what you love to cook.
Miele's revolutionary Range Series allows for a multitude of power and size configurations, optimizing your cooking experience. Additionally, our unique set-up ensures flexibility and flawless results whether you're cooking with gas, electric or induction.
Miele Dishwashers
Because Miele dishwashers make your dishes sparkle with excellent cleaning results and clever details, they make everyday work simpler.
Miele Coffee System
Every cup of coffee is personal and refined with Miele's Coffee System. Using features like adjustable grind settings in addition to an integrated frothing system, our machines create something to satisfy even the most inspired barista.